So I think it's fair to update everyone on what's been going on my end.
As of right now I have relocated back to my hometown. To keep a long story short, financial and work stresses put me on the deep end of my mental health and it's affected me pretty negatively in the past couple of months.
That being said... You've already noticed that I'm getting myself back into the swing of things. Since I'm currently out of my job I'm doing what I can to find something to fall back on ASAP, until then I'm just doing what I can to keep myself going with my portfolio and any other projects I've been up to in the past. Same with my physical health and that's what led me to get back into martial arts for the time being.
So that's really the gist of my situation.
As for where that will take me as of right now, I'm not going to jump into any assumptions. While there is some uncertainty and stress involved in my situation in life, it's not as bad as it was while I was located in Salem.
Was awesome to live there and it was certainly an eye opener but at the end of the day, I still have to do what is going to be best for me moving forward. On the bright side of things I've been keeping up with the Stanley Cup Playoffs and getting back into watching NHL, I realize not many people who follow me might be sports fans but to be honest hockey is really the only sport I can get behind.
Currently, my hunch is that Panthers will win. I can go on about that but right now they have the most factors into being one hell of a hungry team compared to Vegas and they've gotten more rest due to Dallas pushing to a Game 6 much to the deserved credit they need. I would have preferred Boston but obviously, that's not gonna happen because of how they choked.
Finally here's a doodle that I had from 2021.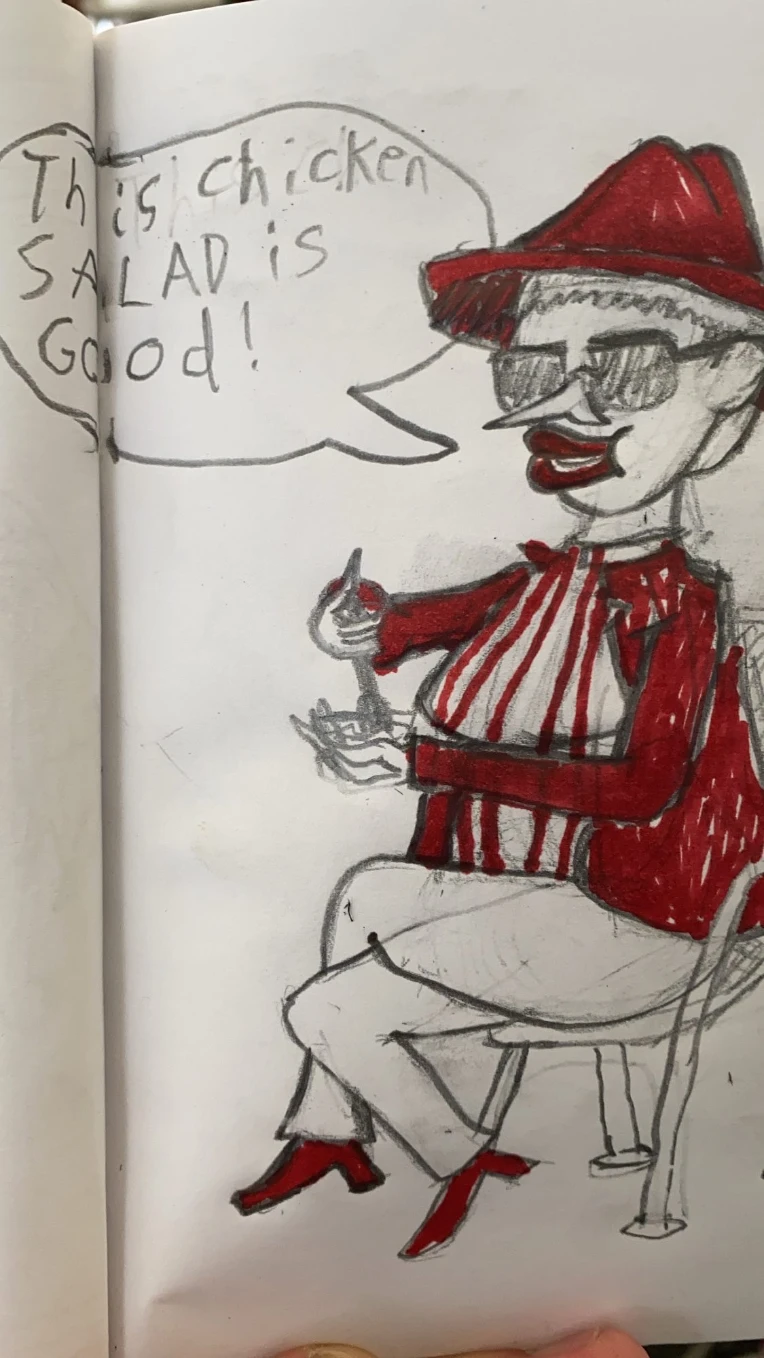 Inspired by a patron at the Norman Rockwell museum during my time working a temporary job. I actually liked talking with her back then and I hope she's doing alright. The outfit was too ingrained in my head so... It kind of was something I was able to memorize and doodle.
Well... Until next time.